Disruption isn't easy, but for Victoria Unikel, it's all in a day's work. Businesswoman, artist, and activist, Edison Aerospace's Victoria Unikel wears many different hats in her role as the co-founder and head of marketing behind a company that promises to revolutionize agricultural spray aircraft. Doing the job of manned spray aircraft without the risk to the pilot and costing the operators 45% less money than existing aircraft to operate, Edison Aerospace's vision of the future of agriculture is greener, computerized and autonomous, doing more with less and feeding more people in the process.
And this is where Edison Aerospace not only distinguishes itself from others in the market but also immediately offers a unique value proposition that cannot be ignored: competing against turbo-prop manned aircraft that burn 25,000 gallons of fuel per year, Edison Aerospace's proposition is a similarly large fixed-wing electric aircraft about the size of a Cessna 172 that offers improvements in ease and repeatability of aerial application, lowers operating costs, reduces the environmental footprint of large-scale agriculture, and brings energy independence to the farmer and the spray operator.
Taking us down the path of the future, Victoria Unikel explains just how important these efficiencies are and frames Edison Aerospace's work within the greater dialogue about environmental sustainability and best practices in agriculture.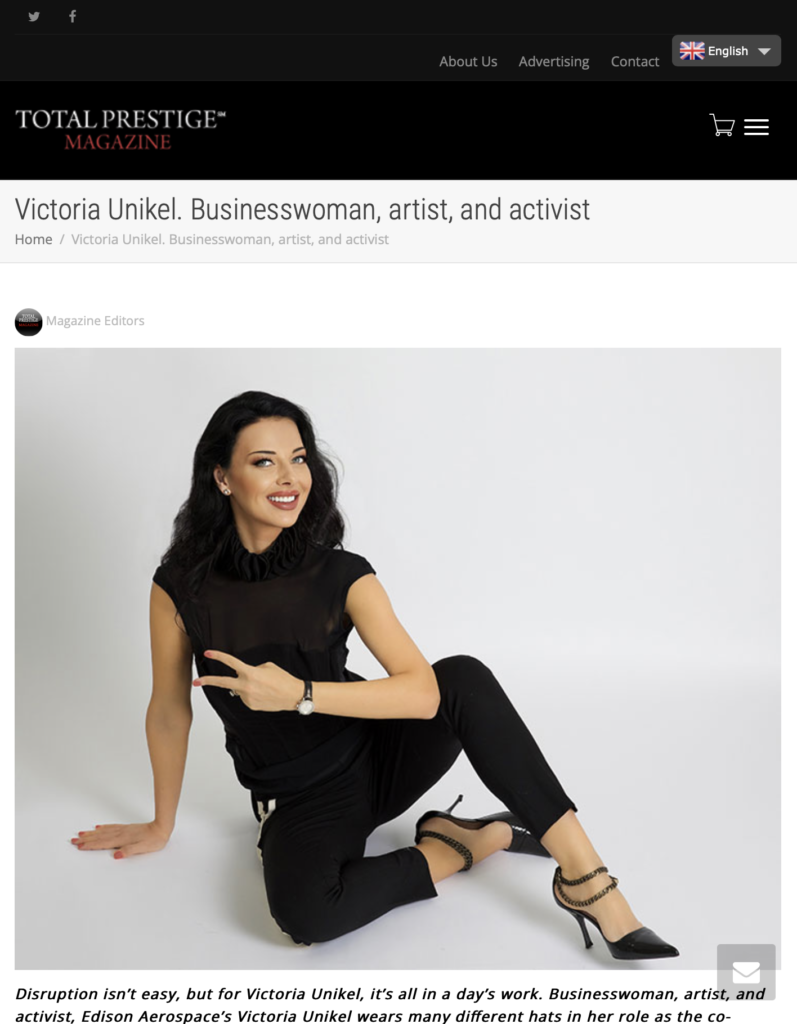 Uniquely positioned for her role at Edison Aerospace, Victoria Unikel's background as a successful entrepreneur in other fields has enabled her to hone in on what works and drives forward growth for Edison Aerospace, namely, her ability to spot disruption opportunities in markets and expand upon them to drive value creation at the company and stockholder level. In this regard, she leaves little room for doubt as to the disruptive power of Edison Aerospace's value proposition. She discusses how technology and emerging markets such as NFTs impact business strategy in a digital space as well as how project management is both streamlined and even more complex than ever before. Rounding out the interview, we discuss what inspires Victoria as she outlines causes and charities important to her.
Victoria, you are quite the entrepreneur with a number of companies and projects to your name. Your most recent endeavor is Edison Aerospace. Can you start off by telling us about this incredible new company?